Turn face photos into 3D manipulations with EON Human
Ning Network Spotlight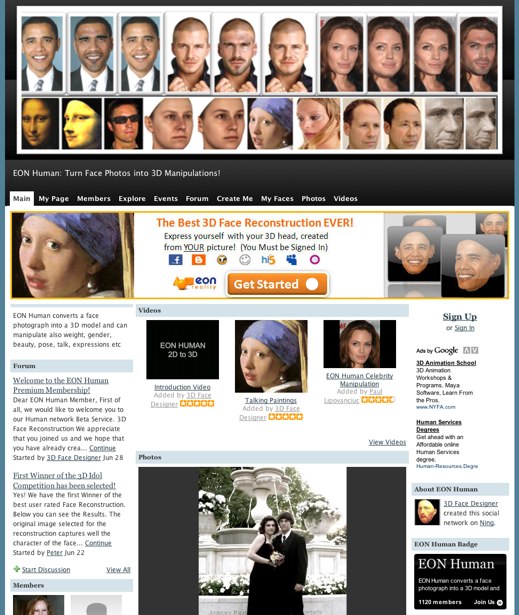 EON Human is a cool software service that converts a face photograph into a 3D model that can be manipulated along variables like weight, gender, beauty, and race. It sounds like magic, but it's not — this introduction video explains how the algorithms behind 3D conversion and manipulation work.
Under the "Explore" tab, you'll get all your hypothetical celebrity questions answered. What would a feminine Spock look like?  A live-action Uncle Sam? A fat Christian Bale? Browse the hundreds of renderings that have already been uploaded, or dive into the software and create one yourself.
Members have taken up the spirit of competition in the forum, where a weekly prize is awarded to the best rendering. One recent winner created a pretty incredible Tom Hanks. And let's "face" it — with nearly 3000 members having signed up for EON Human, the competition is only going to get stiffer.
Check out EON Human to get started on your own 3D model!