Turn to GreenMondays
Ning Network Spotlight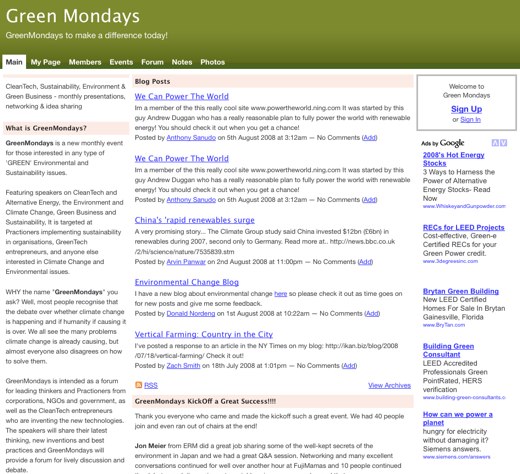 GreenMondays is a network dedicated to promoting environmental sustainability. Cure your case of the Mondays by turning to GreenMondays!
What exactly is GreenMondays? It's a new monthly event for anyone interested in green issues. More specifically, GreenMondays will feature speakers on topics including cleantech, alternative energy, climate change, green business and environmental sustainability.
More than 100 green members are gathering in the hopes of making a difference. Whether you're an NGO leader, cleanteach entreprenuer, or concerned citizen interested in reversing the trends, there's something to be gained with GreenMondays. What will you do differently next Monday?