Watch closely at Documentary Club
Ning Network Spotlight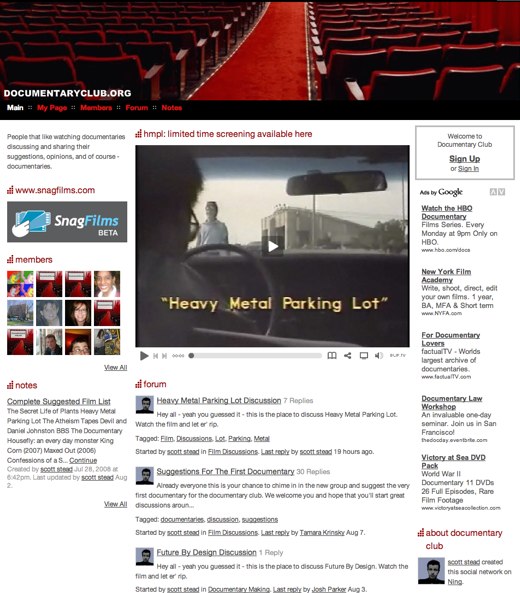 Are you a fan of The Corporation or Mondovino? If so, come join DocumentaryClub.org, a network for people who "like watching documentaries discussing and sharing their suggestions, opinions, and of course — documentaries."
Much like a book club, members of DocumentaryClub.org meet online to analyze and discuss specific documentaries assigned in advance. With suggestions for the first documentary only a few weeks old, subsequent discussions on each movie picked are already heating up.
If you'd like to explore recommended documentaries not currently being discussed, look to the Suggested Film List for ideas. Links to each movie point to their internet movie database listing, where more information can be found.
For the casual film-goer or accomplished auteur, check out DocumentaryClub.org!