Welcome aboard Piedmont Airlines
Ning Network Spotlight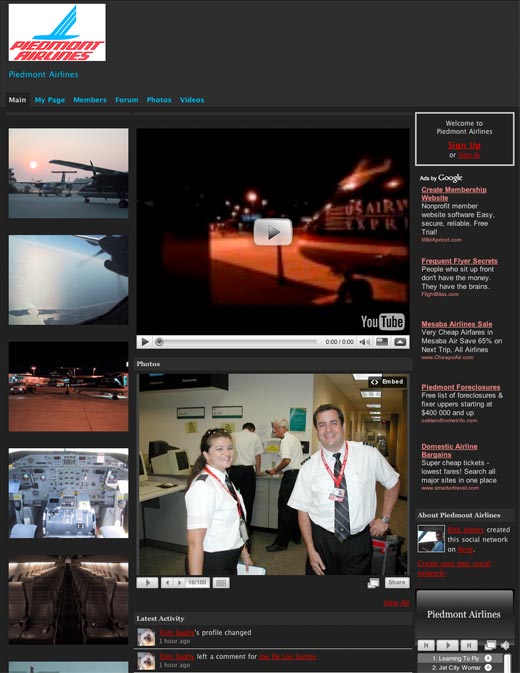 Do you ever wonder about the lives of those nice flight attendants offering you peanuts and the pilots that get you safely from point A to point B? Catch a glimpse at Piedmont Airlines, a network that connects current and past employees at the regional airliner.
Aviation buffs will rejoice over more than 2,500 photos, including this electrifying shot, and you can take a peek at the on-the-ground lives of those that work the skies. Check out the videos section and see the humor up front in the cockpit in this Star Wars spoof starring member-Captain Steve Szalai. Get a front-seat perspective of cruising at 30,000 feet in "The Life of a Regional Airline Pilot" by Flight Operator Ryan Brennan.
With more than 500 members, you'll know that being part of Piedmont Airlines isn't just a job, it's also a family.