Youth Hang Out Spot at JcMIX1
Ning Network Spotlight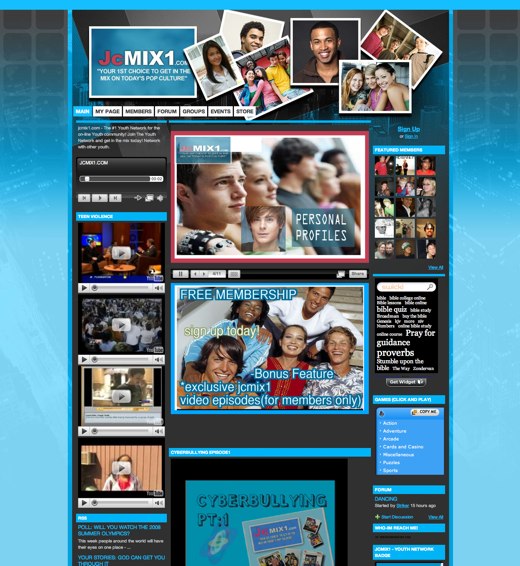 Look no further! Youth now have a place to connect to the world and stay up on pop culture at JcMIX1!
The main page has a ton of current news. It is a portal for all relevant pop culture, giving members a one-stop place to get the headline stories. The main page also has a few more unique features that set it apart. There is a tag cloud in the right column that guides members in popular searches that will help them with the tough questions. There are videos talking about the tough issue of teen violence and how this affects the youth of today.
When members make it off the main page, they can explore other awesome, well-used features the network has to offer. The videos section of the network, has great member added videos that keep members linked to the viral videos of the day. They also have have a storefront for those interested in getting some hard copies of the great content on this network.
As TJ says in the welcome message says when you first get to the main page, this is "the first choice to get in the mix in todays pop culture. The culture is changing constantly, now you can get in the mix in what's going on in your world, on a personal level!"