A night out with Shanghai Fun
Ning Network Spotlight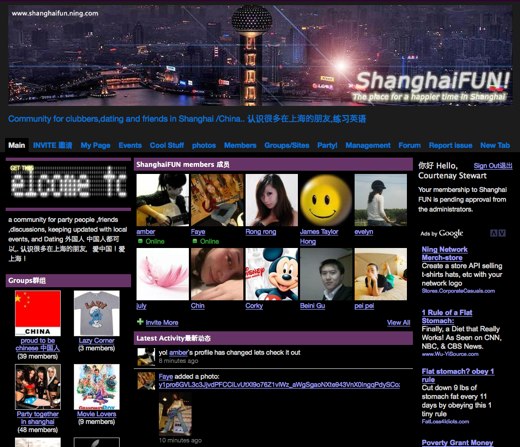 According to Shanghai Fun, the place for a happier time, Shanghai is the city that never sleeps. With more than 700 members and daily listings for club and party events, the nightlife options are endless.
Shanghai Fun's network creators describe it as a community for party people, friends, discussions and dating. Start connecting by joining some of the network's groups. The most popular include: Party together in Shanghai, Proud to be Chinese and Shanghai essentials.
After a night out, upload your photos to "Party Pics!" and share (or show off) the fun. In recovery mode? Check out the DJ mixes, videos and games. Whether you are visitor or native of Shanghai, make Shanghai Fun your city guide and let the happy times begin!