Abroad with Travel Blogs
Ning Network Spotlight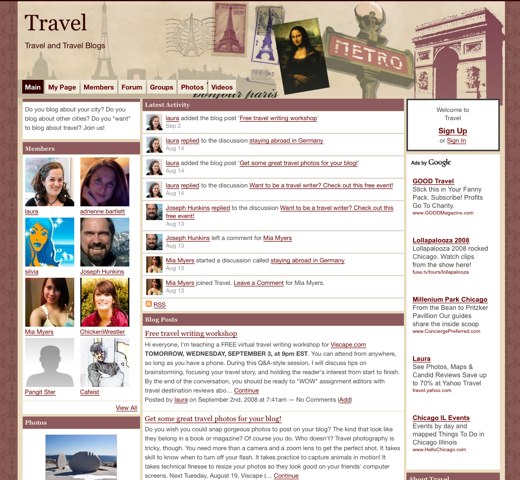 While exploring the World is pretty hard to beat, sharing the experience makes it that much sweeter. Travel blogs created a network combining these two activities while connecting bloggers and travelers.
An excellent travel blog requires great writing, beautiful photographs and, of course, an adventure and place to blog about. Despite all of the necessary elements, this network doesn't miss a beat! To prepare for your adventure, perfect your blogging skills through the online writing workshops then pick up some travel photo tips.
When you are ready to start blogging, brainstorm for your next adventure in the videos section. Salt Lake City, Praque and Boston are currently the featured cities. So before you take off on your next adventure, complete your blogging skills at Travel Blogs!