Autism Speaks Social Network
Ning Network Spotlight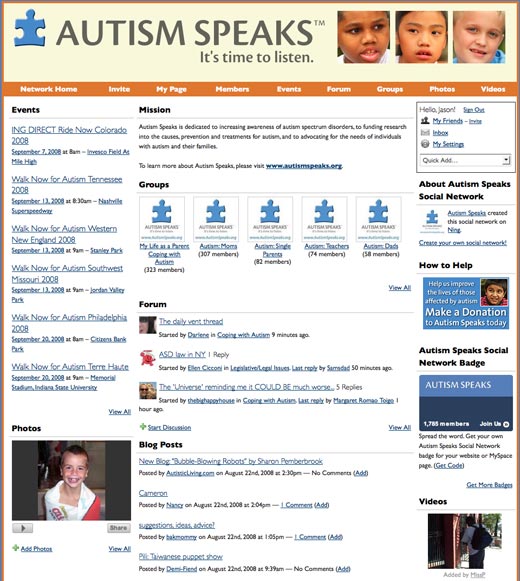 While it's become common practice to seek medical advice online, the Autism Speaks Social Network takes this concept to a whole new level.  The network is dedicated to increasing awareness of autism and funding research into the causes, prevention and treatments for the disorder.
What's so compelling about Autism Speaks is that the network gives people affected by the disorder a place to come to understand, learn and connect with one another.  With more than 1,900 members, active groups like Autism: Newly Diagnosed, Autism: Moms, My Life as a parent Coping with Autism and My Life Having Autism only begin to show the phenomenal support network that is out there.
There is a lot we still don't know about what causes autism and how it affects those afflicted by the disorder.  But, it should be comforting to know that Autism Speaks is a place you can go to connect with people that share your same questions, experiences and hope.  Autism Speaks.  It's time to listen.