Bark up the right tree with Pinups for Pups
Ning Network Spotlight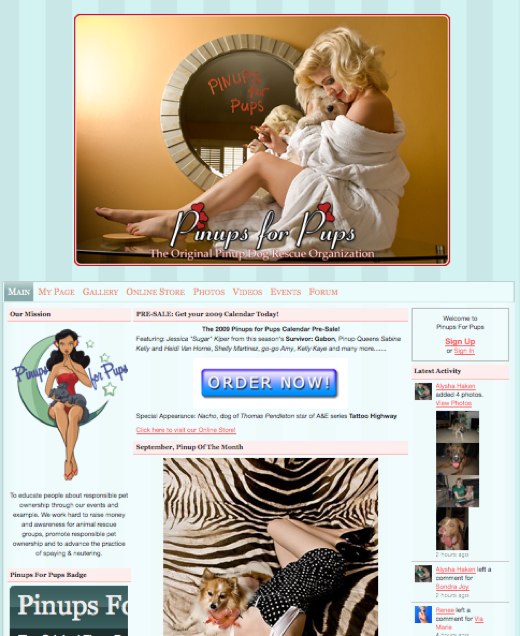 The number of homeless pets in the United States is simply staggering. The Humane Society of the United States estimates 6-8 million animals enter shelters each year with 3-4 million euthanized. Desperate times call for desperate measures.
Enter Pinups for Pups, a calendar project, and now, social network, that works to promote responsible pet guardianship, adoption and spay/neuter initiatives, while raising badly needed funds for shelters.
While Pinups for Pups is all about posing homeless pooches with pretty ladies, there's plenty of less professional photos to ogle. Who can look at Scooby or Buddy and not ache for a furry friend of their own? If you still aren't convinced, check out the forum, where members post stories of amazing dogs and how they've enriched the lives of their human guardians.
With so many homeless dogs looking for new homes, there's no time to waste. You know the drill: Sit, stay and join the network!