Beauty made easy at The Beauty Network
Ning Network Spotlight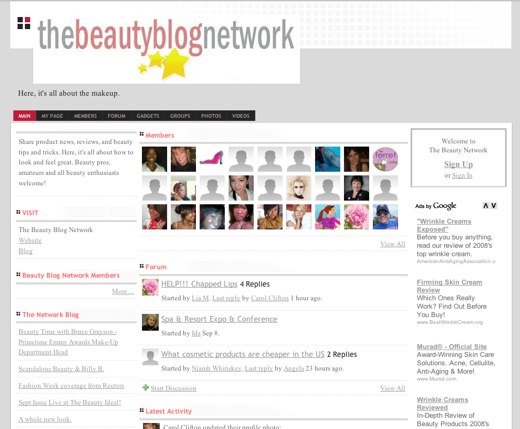 From spas to skin, creams to collagen, all things beauty are discussed on the Beauty Network. Beauty pros, amateurs and enthusiasts come together to share product news, reviews and beauty tips and tricks.
With more than 400 how-to photos and a forum for every beauty topic, the sometimes overwhelming world of make-up is demystified step by step. Recent topics include "Help!!! Chapped Lips", "Beauty tips for glowing skin" and "Bathing in Seaweed". In need of more tips? Check out the pictures for how-to make up application guides.
As described by its network creators, "Here, it's all about the makeup". If you want to look and feel great, the Beauty Network is your place!