Caring, sharing with Georgia Moms
Ning Network Spotlight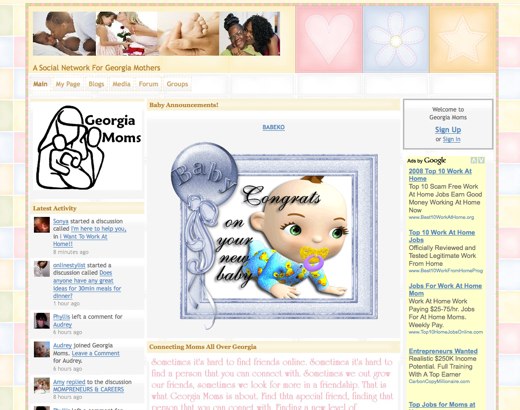 Supermoms connect on "Georgia Moms", a network dedicated to bringing Georgian mothers together. Whether you are looking for friendship, Georgian news or just some motherly advice, Georgia Moms covers it all.
Moms can post baby announcements, check birthdays or plan playdates. Whether you are stuck at work most of the day or busy at home, connecting with other mothers has never been easier! Plus, daily news and entertainment keep mothers in the know.
So don't miss out on the next mother's night out — connect on Georgia Moms!