Catch the Musky if you can
Ning Network Spotlight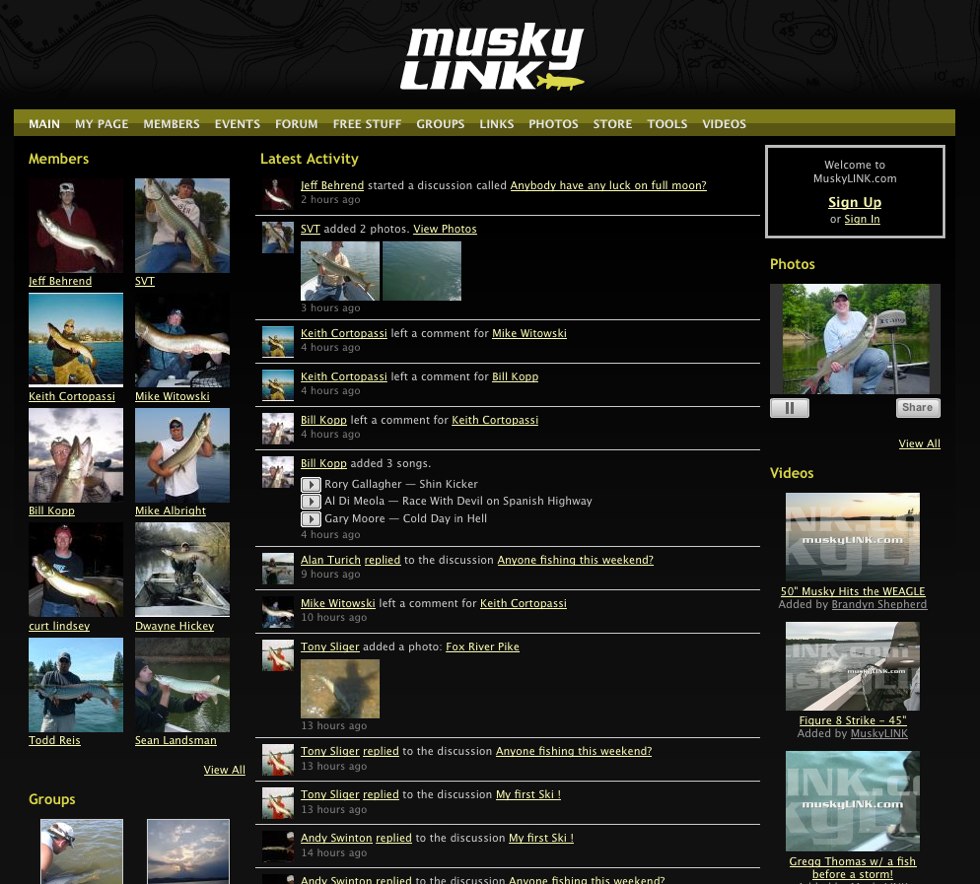 The musky, a king-size fish, may have found its match in the form of MuskyLINK.com, a network for fishermen that catch the behemoth of the North American waters.  The Link brings together anglers from a variety of skill levels and backgrounds in a virtual playground of rods, lures, lines, accomplishments, trophies and back country excitement.
New member Justin Newell shows off some of his prized catches on his profile, and shares about his biggest conquests (the largest musky he's caught was 47 inches!).  John Norris uses his page to share a slideshow of some of his best catches.  Tim Cerny displays a picture with his uber-cute Corgie, Bucher, where Bill Kopp's dog, Doh, sends Bucher a high paw comment.
Even more impressive than the great still shots of members' prized catches, are high-action videos showing anglers on the hunt. "Figure 8 Strike" shows the play-by-play talent required for a successful catch.  Justin Diller shows off his prized 48 inch catch while Dave M gets up close and personal with his 38.5 inch "Kinkaid Muskie".
One thing's for sure … checking out The 'Link will inspire you to get out in the great outdoors and start catching some musky for yourself.  Muskies have been called "the fish of 10,000 casts". With a whopping 600+ members, that means the network has netted some 6 million casts.  Impressive, eh?