Chic parenthood at Posh Parent
Ning Network Spotlight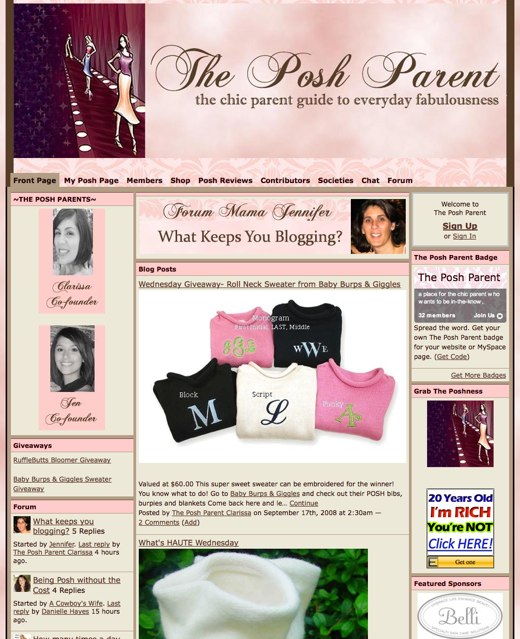 Yeah, you have kids now, but who says that you have to stop your chic lifestyle or your kids have to look sloppy and unkempt? You now have a one-stop spot to stay in the loop at The Posh Parent — a chic parent guide to everyday fabulousness!
Posh parents can all relate over their addiction to email, blogger role models and just having too much to do. If you're looking for some cute new threads for your little ones, check out The Posh Parent's fabulous sponsors. There are a variety of societies you can join including Posh Southern Mamas and Posh Boutique Mamas.
Get your daily dose in fab at The Posh Parent!