Coming up, it's Nikka Costa
Ning Network Spotlight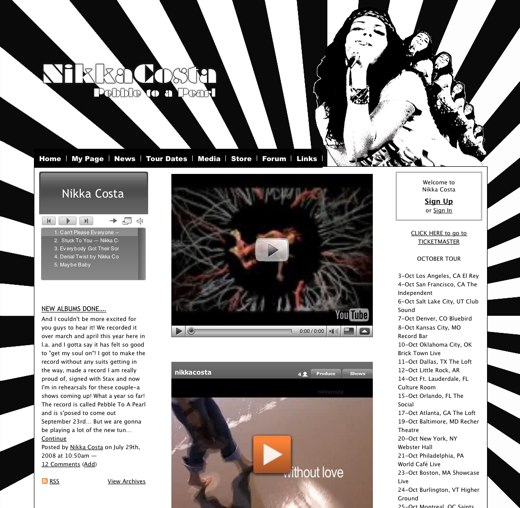 Nikka Costa's music has a jazzy, funky, bluesy style that's all her own, with an intensity that's hard to dismiss. Her new social network, Nikka Costa, celebrates her new album, Pebble to a Pearl, while giving fans a venue to interact with each other and find out the latest and greatest about their favorite musician.
Though the album won't be released until Oct. 14, it's possible to rock out to song like "Stuck to You" and "Can't Please Everybody" on the network music player. Then make sure to pencil in when Costa will be in your area by checking on her tour dates. Just because the tour hasn't started and the album hasn't dropped yet doesn't mean Costa fans are sitting quietly waiting. Many of them are already talking about how much they dig the new single ("Stuck to You") and music video.
Join the discussion, turn up the volume, and start rocking when you join the Nikka Costa network!