Easy riding at Motorcycle Riders Club
Ning Network Spotlight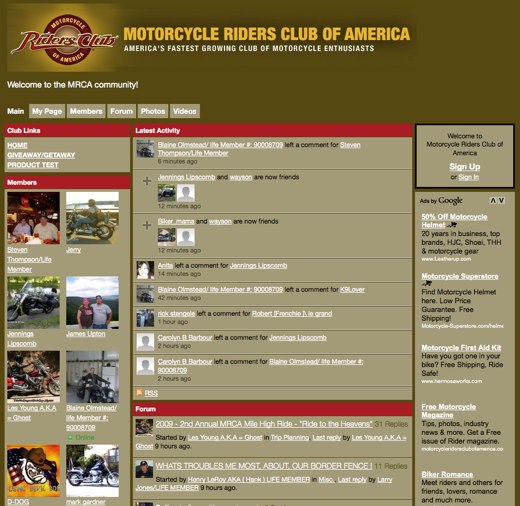 With the number of motorcyclists increasing daily, riders have found an online community at Motorcycle Riders Club of America.
To the motorcycle enthusiast, each bike is a work of art. Members share pictures of their gorgeous rides in the photos section. As a warning against wrecklessness on the road, member Robert Jones posted a photo of himself in a hospital bed, where he stayed for 27 days! One of my favorites is member Leonard Millage's shot of his Goldwing in Glacier National Park.
You can choose from a swath of categories in the forum, including General Motorcycle Tips, Trip Planning, Bike Reviews and New to Riding.  You can even join the planning party for the 2nd Annual MRCA Ride in beautiful Colorado!
Take your bike out on the open road, get a whiff of fresh mountain air, and join the fun at Motorcycle Riders Club of America!