Find what you are looking for with the Greater Orlando Scavenger Hunt
Ning Network Spotlight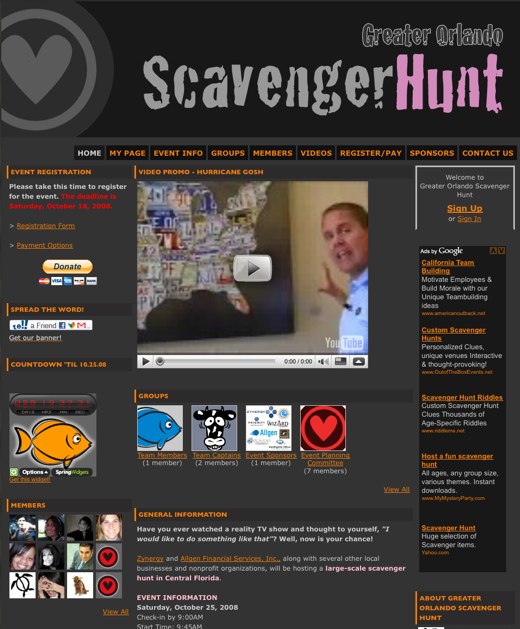 Florida residents are gearing up for a hunt for something… what that is, they don't quite know. On October 25, what organizers are hoping to be Florida's largest ever scavenger hunt will kick off! Join in the fun at the Greater Orlando Scavenger Hunt network, where you can meet other hunters, for a group, or just start planning how you'll be victorious on hunt day. And it isn't just about the honor: The winning team will win $2500 in addition to the glory of triumphing over their competitors.
If you aren't quite sure what the scavenger hunt is all about—or why you should take part—there's a great promo video that explains it all. With a large number of participants already, if you live in Orlando, you won't want to miss out on this area-wide event.
Join the network, get your team together, have your captain join the team captain group, and you'll be on your way. May the best team win!