Find your Vintage Pulse
Ning Network Spotlight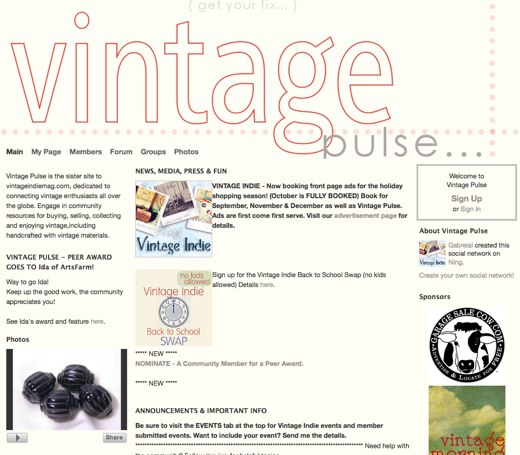 What's old is new again at Vintage Pulse, the social network for vintage enthusiasts from all over the globe.
With thousands of photos, vintage lovers of all types will enjoy ogling the wares, like a necklace full of charms or a funky grandma mug. Even if you don't ever buy anything (many of the members are also sellers on Etsy), it's a great way to explore the world of vintage products. If you've been under the impression that vintage is all about clothes, you should explore the many groups of Vintage Pulse, where you can network with bead lovers, sewing-pattern collectors and purse purchasers.
Though social networking online is reletively new, the members of Vintage Pulse have their heads firmly in the past … and that's how they like it!