Fix up that bike with Fixed Gear Republic
Ning Network Spotlight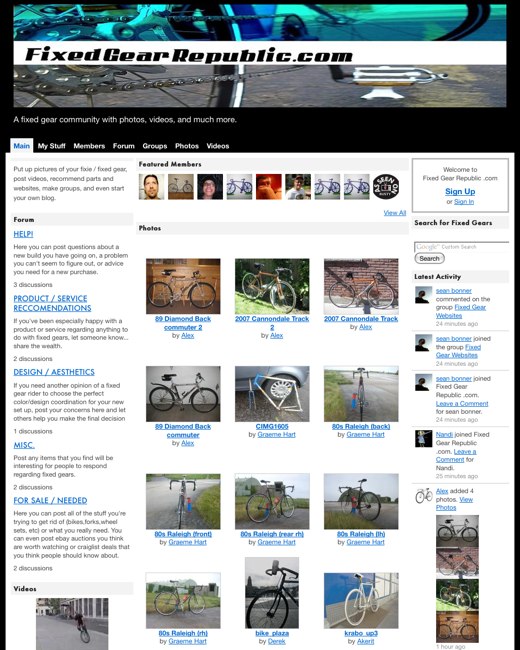 Lonely and-dust covered in the corner of a shed, growing rusty and old on the lawn, doomed to hang in the garage for eternity. Does this sound like the fate of your bike? Some rust or a broken chain shouldn't be enough to doom your trusty steed to the attic. Fixed Gear Republic is all about saving your bike from the dumpster.
These guys fix and restore bikes like nobody's business. Fixing bikes isn't a mundane task at Fixed Gear Republic, it's an art. Build up a new bike from parts or find a sweet, old ride at a garage sale and revive it to its former glory. Get knowledgeable advice in the forums, browse posted links, or read tips on great places to find the part you're looking for.
Whether you're saving an antediluvian specimen from certain obscurity, or breathing life back into your solid and well-loved ride, Fixed Gear Republic is sure to be a valuable resource.