Freshen up with Outdoor Japan
Ning Network Spotlight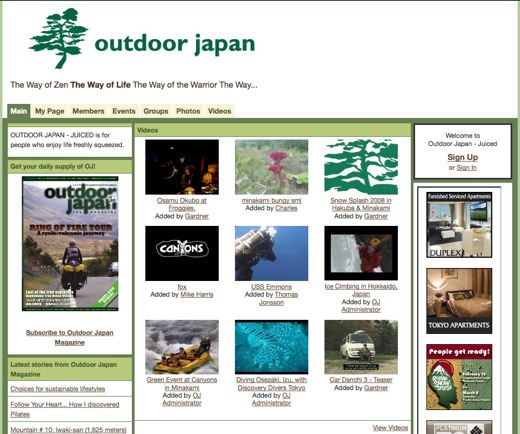 As described by its creators, Outdoor Japan (also cleverly known as OJ) is for people who enjoy life freshly squeezed. In other words, a warrior-like lifestyle combining nature, adventure and zen.
Feeling adventurous? Start by checking out the network's awesome events. The Kiteboard pro world tour, Snow splash 09 pre-party and Byron Bay women's surfing event are just a sneak peak of the adventures September holds. The forum is another great way to get your daily dose of OJ. Swap gear, share tips and even join an upcoming an activity.
If you'd rather opt out of the adventures and take in a little more zen, sit back, enjoy the music and check out the large collection of impressive outdoor photos and videos. No matter what part of the warrior-like lifestyle you chose to pursue, head to Outdoor Japan and drink it up!