Geeks Unite!
Ning Network Spotlight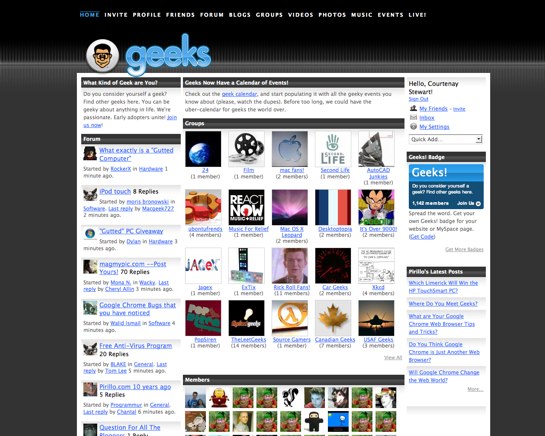 Ever wondered if real geeks can like sports? Get all of your geek related questions answered when you check out Geeks!, a network where you can be geeky about anything! To prove that just about all of us have a geeky side, members proudly display what kind of geek they are. While computer geeks are the most popular, design geeks, music geeks and even bad geeks still make their opinions heard.
Recent blog posts include: "Where do you meet geeks?", "Will google chrome change the web world?" and"Light at the end of the work tunnel". When you are done reading, scroll through the network's pictures to see cool desktops or workspace set-ups.
For some geeky entertainment, check out the "live!" tab where you can view Chris Pirillo's live work feed. Chris, Geek!'s network creator, believes if you are passionate about something, you are a geek. So whether you already consider yourself a geek or just want to discover your geeky side, check out Geek! and connect!