Get in the Knol
Ning Network Spotlight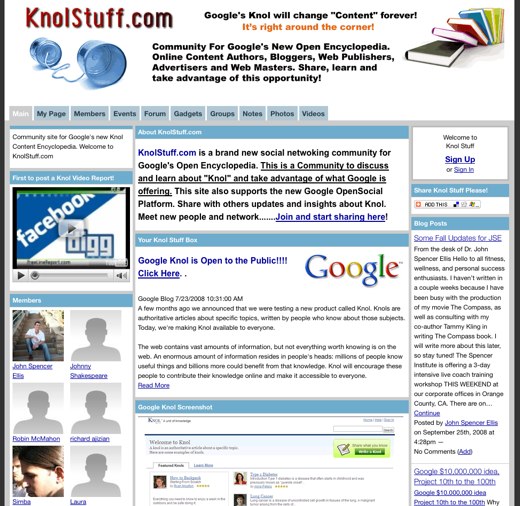 Knol Stuff is a network dedicated to Google's Knol. A knol is an authoritative article about a specific topic. Sounds simple, right? Obviously, Google has much more up its sleeve than that, which you can read about here. Ultimately, it's about authorship, sharing information and collaboration – all topped off with the sweet perk of generating revenue.
Members of Knol Stuff are taking it a step further and and continuing the collaboration outside of Knol. You can take advantage of the forum to discuss Google Knol news, making money as a web author and content contributor, business and whatever else pops up. 5,000 gather to share success stories, voice opinions and, of course, network. Whether you're into making money with blogging or organic gardening, with nearly 1,600 groups there's something for everyone!
What are you waiting for? Put on your thinking cap and get in the knol at Knol Stuff.