Get nostalgic for Old Time Radio
Ning Network Spotlight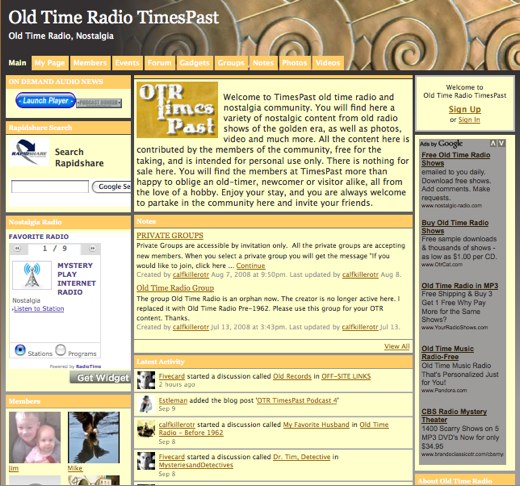 Radio may be considered an older medium, with social networking being a newer on, but that doesn't mean there's not a way the two can't intersect. Tune in to Old Time Radio Timespast to meet other fans of the golden age of radio.
The easiest way to connect with fans of your favorite show, is to browse the groups section. Listeners of "whodunit" mysteries compete against the romance-on-the-radio lovers for most active group on the network. What may be the most frequently updated area on Timespast is the video section. For a trip down memory lane, play "Name that Tune!" or "Our Miss Brooks." There's a wealth of video available to watch that isn't related to old-time radio as well, like videos on how to make radios.
It doesn't matter if you've been listening to "The Shadow" for years, or are a new fan of radio plays: there's a show for you and a friend to meet on Old Time Radio TimesPast!