Get the latest Word on the Streets
Ning Network Spotlight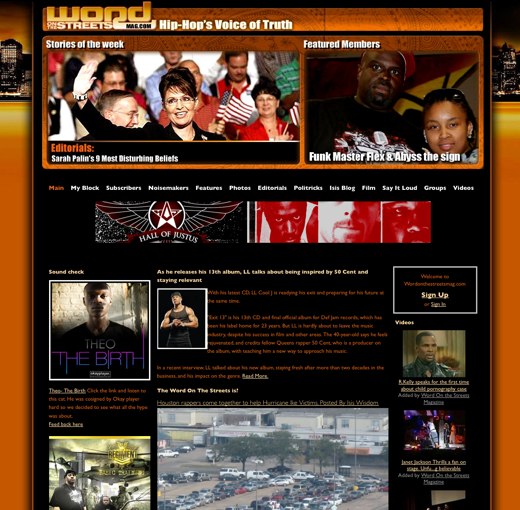 Word on the Streets is an online hip hop magazine that features a little extra cultural punch.  In addition to hip hop news and interviews, members can read political news, cultural editorials and popular blogs.
That isn't to say, of course, that the network's over 1,400 members don't get their fill of rap, hip hop, and other musical news and notes. The network features major interviews, including a recent one with DJ Chuck T. There are several groups of every variety for members to join and discuss common interests, with topics including everything from internet radio to music management 101.
And no music network would be complete without hundreds of music videos, nor would a social network be complete without member discussion forums. Whatever interests you most about hip hop, or the music industry in general, Word on the Streets Magazine has an angle on it.