Go on tour with RoadieJobs.com
Ning Network Spotlight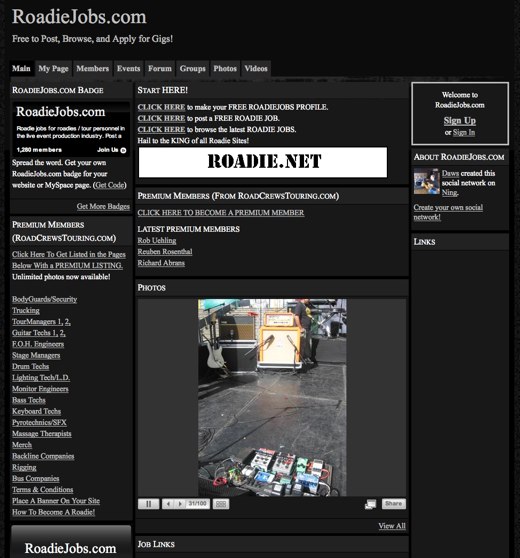 When you head out to a concert most of us are always impressed with the staging and the sound and the scenery and lights, but do any of us really know how much work goes into putting it all together?  Most people might not, but the folks over at roadiejobs.com don't only know, they specialize in it.
RoadieJobs.com is a network for — who else — roadies.  Affiliated with roadie.net this network is designed to be the ultimate job board and networking hang out for all of the behind the scenes professionals in the music biz.  This is the place to find your tour crew, post your resume, and network with other roadies. Tons of photos and videos from various shows showcase the excitement of the stage behind the scenes.  Forums are the perfect place for any questions or reflections, and groups bring together roadies with the same skills.
With a current member count of over 1000, roadiejobs has a lot of talented professionals and employers waiting to find and be found.  Find your ideal roadie job at roadiejobs.com!