Fun for the kids at Triangle TRACKS
Ning Network Spotlight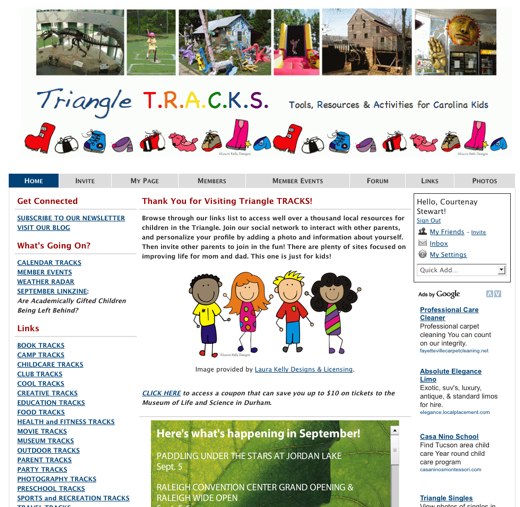 Triangle Tracks is a network dedicated to providing tools, resources and activities for Carolina Kids. Parents will want to be kids again when they see the line up of fun options. A Transformer's show, Bugfest event and Magic School Bus exhibit are just the start!
From sports leagues to summer camps, movie nights to zoo outtings, the fun is truely endless. Plus, planning for all of these events has never been easier. All events and forums are grouped by topic. Book TRACKS, Camp TRACKS and Outdoor TRACKS are just a few of the 20 topics to pick from.
As described by its network creator, Triangle TRACKS is just for the kids. With thousands of local resources available in one place, this couldn't be more true. Need ideas for a cool birthday party? Or a list of kid-friendly restaurants? It is all here. So stop by Triangle TRACKS and let the fun begin!