Wheel ya been?
Ning Network Spotlight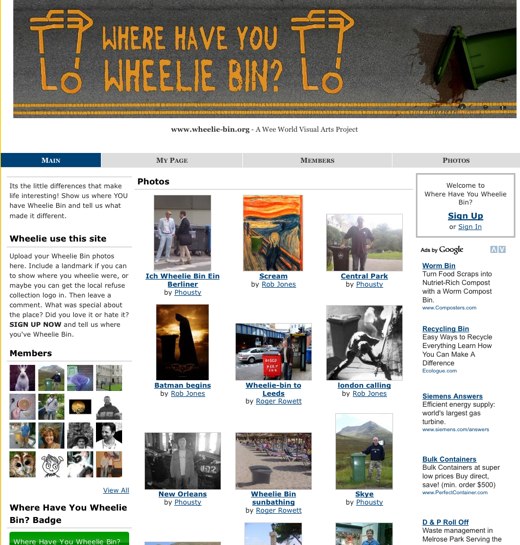 Sometimes, it's the little things in life that we take for granted … like your trash can.  Where Have You Wheelie Bin? is a visual-arts project where members come together to parody and exoticize the helpful devices used to keep trash and recycled goods out of sight and out of mind.
The idea behind Wheelie Bin is for enthusiasts to upload their own photos of these two-wheeled wonders.  Rob Jones' rendition of "Scream" would make Edvard Munch seethe with titillating delight.  Going beyond painted canvas, Roger Rowett captures a fire engine red four-wheelie in Leeds, UK.  Almost 6,000 miles away, Noel Wilson's unique eye leads to his work "WheeliTokyo", a unique point of view from the bottom of a Wheelie Bin shown from the 20th floor in Ginza.
You have to hand it to the creative minds and Photoshop gurus for capturing and spotlighting some humorous and smart shots at Where Have You Wheelie Bin?