The Zancando way of life
Ning Network Spotlight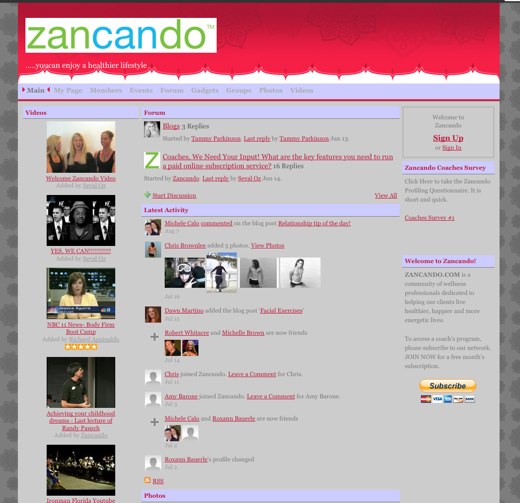 We've all heard our fair share of weight-loss plans and magic pill advertisements. But do they ever work? Study after study shows that living a consistently healthy lifestyle is the way to go. At Zancando, healthy living isn't just about the latest celebrity diet or quick fix, it is a way of life.
Zancando connects wellness professionals who are dedicated to helping their clients live healthier, happier and more energetic lives. Take in some helpful hints by checking out the blogs. "Keep fueled throughout the day", "IT is SOY healthy" and "Facial exercises" are great places to start.
Although most of us are happy just getting in our gym visits here and there, watching the Iron Man and Boot camp videos are inspiration enough to take workouts to the next step. So the next time you set out a new health or exercise related goal, head to Zancando first and do it right!