In the know at Project AWAKE
Ning Network Spotlight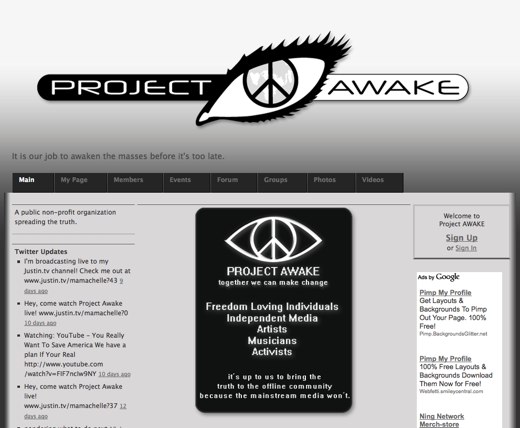 Ever wonder what your newspaper might be missing? If you're looking for an alternative news source, Project Awake should be your next stop. Project Awake, a non-profit organization committed to spreading the truth, wants to connect compassionate artists, musicians, independent media and freedom-loving individuals.
The networks lively forum is a great place to share news and have your opinions heard. The Network also boasts an impressive number of useful links. You can easily access "Project Awake Live", green living networks, activist groups and do-it-yourself resources.
With Project Awake, knowledge truely is power. So when mainstream media leaves stories out, head to Project Awake to share, learn and hear the truth.