In touch at Enzed Live
Ning Network Spotlight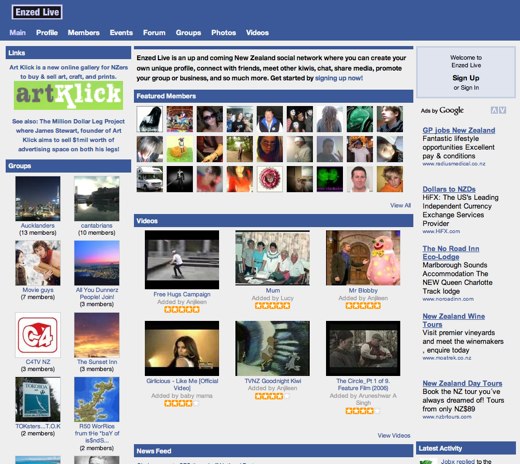 Enzed Live, an up and coming New Zealand network, gives Kiwis a new online hang out spot. Members create unique profiles, connect with friends, chat, meet new Kiwis, promote businesses and much more.
Want to know what's going on this weekend? Or hear the latest jokes? Head to the forum for the info. To make things easier, all discussions are grouped by topic. Community, Art, Gaming and Computers/Internet are just a few of the many categories to pick from.
With Enzed Live, it is easy to stay in the know. The main page displays local news and features a new organization each week.  So if you don't want to fall behind, join Enzed Live today!