Join the Creative Cities Unconference
Ning Network Spotlight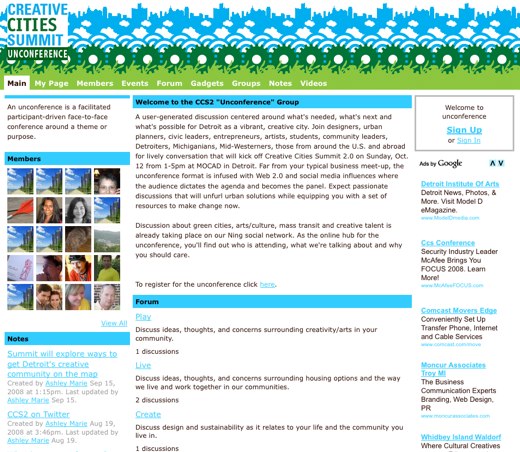 What's next for Detroit? Check out the Creative Cities Summit Unconference to find out. Join designers, urban planners, civic leaders, entrepreneurs, artists, students, community leaders, Detroiters and Michiganders to participate in a discussion centered around what's possible and what's next for Detroit as a creative city.
The unconference differs from a traditional conference format in that it kicks off with an audience driven discussion where audience members become part of the panel. Start participating in the unconference's discussion topics in the network's forum. Recent posts include "Co-working and the creative city" and "Restore, Demolish or Replace?". Green cities, creative talent, arts/culture and mass transit are just a few of the topics scheduled for the unconference.
If you want your opinion heard, this network is the place to do it. So start making Detroit your city at Creative Cities Summit Unconference.