Make a move at The Fit Gym
Ning Network Spotlight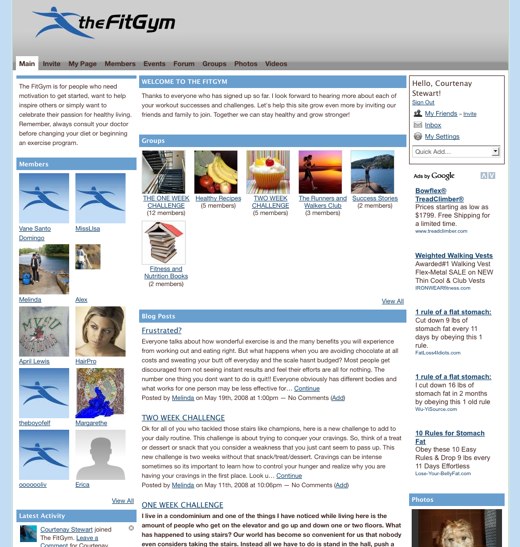 Come January 1, New Year's resolutions will be in full force. If this year is like any other, chances are "To get in shape" and "To exercise more" will be at the top of the list. The reality is, starting an exercise program doesn't need to be daunting.
The Fitgym was created to make that first move easier. As described by its network creators, Fitgym is for people who need motivation getting started or for those who want to share their passion for healthy living.
For new members, the "Exercise of the Day" is a great place to begin. Also useful are the current blogs featuring the "One week challenge" and nutritional facts on sugar. Picking up tips from home is less intimidating than hitting the gym cold turkey!
Ready to take the next step? The video section contains more than 40 clips; enough to keep the most advanced workout buffs on their feet. Popular videos include: Killer chest workout, 15-minute boot camp, and Reverse situps.
So whether you are starting out or just want to share your success stories, head to The Fitgym and make a move!