No need to be anonymous at Altarholics
Ning Network Spotlight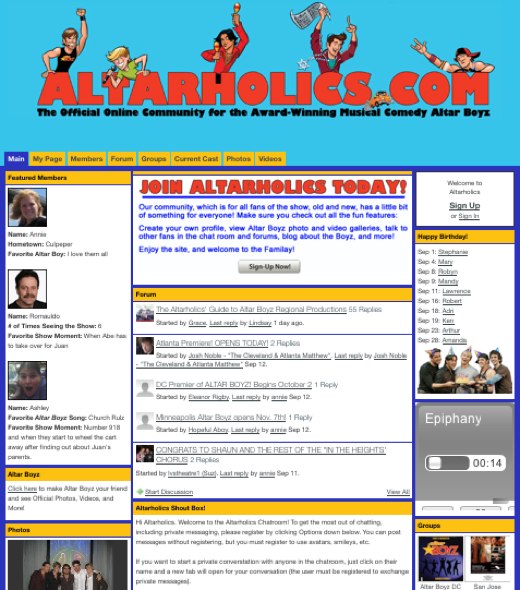 Thousands of ticket buyers, adoring fans and performances later, it's no wonder that Altar Boyz have staked a claim on being one of the most successful musical comedies of the past few years. Join in the fun on the official Altar Boyz social network and get started singing!
If you love the musical, the first thing you'll want to do is turn up your computer's volume and play some music. With more than 1,000 members, there are fans from across the country to connect with on the network. If you haven't seen the show in a while, you'll want to get caught up on the latest cast members in the show. Or you can always just relive your first time seeing the musical by catching up on some of the Altarholics videos.
It doesn't matter if you like it for the storyline, for the music, or just for the good old fashioned family fun it provides. If you are a fan of Altar Boyz — and possibly even addicted to it — you'll want to visit Altarholics network and start singing!