Nourish your artist's soul at Inked-In
Ning Network Spotlight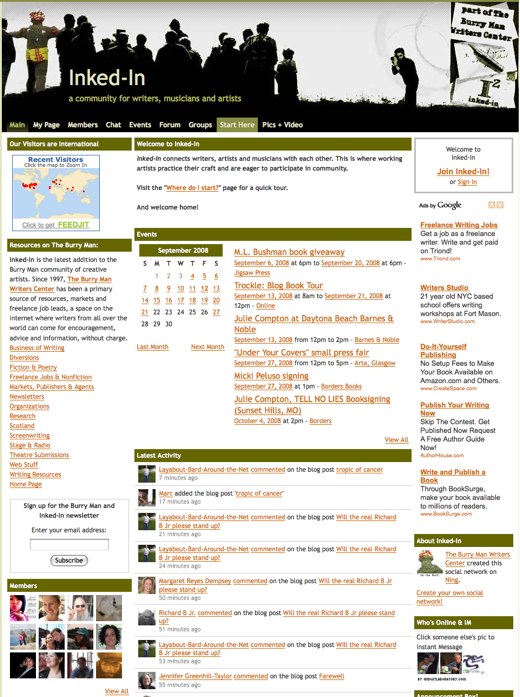 Once a year, a local man covers himself in burrs and parades the streets of Scotland. Known as the Burry Man, he is escorted through the streets collecting money and whisky from the local people. While the meaning of Burry Man's annual collection has been lost to time, The Burry Man Writer's Center and its corresponding network, Inked-In, keep a collection of their own in his name.
The Inked-In network offers a place for writers, musicians and artists to gather together and share their respective talents.  Encouragement, frelance job leads and advice are just a few of the benefits available at Inked-In.  Free of charge, this network's most valuable asset are its members and their camaraderie.
Experienced or budding artists will feel at home here at Inked-In.  Even if you can't make it to the network's parent Burry Man Center in Scotland, you can take advantage of its open environment and helpful atmosphere at Inked-In.