Online at One Samoana
Ning Network Spotlight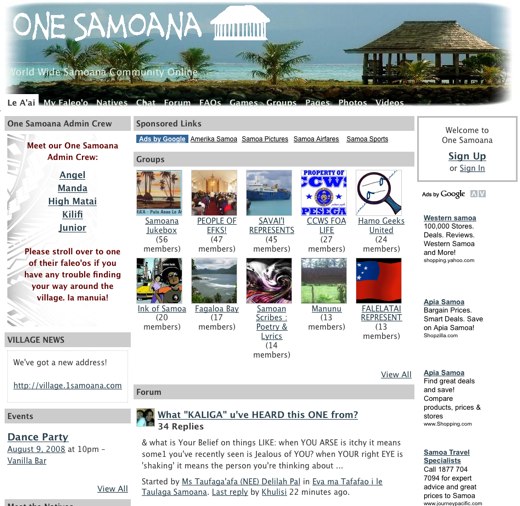 Stop by the le a'ai (main page), update your faleo'o (My Page) and catch up with natives (members) at One Samoana, a world-wide social network for Samoans.
With more than 1,700 natives, the One Somoana village is a happening place! A couple dozen songs help set the mood for hanging out in the village. The most active place on the network is the forum section, where One Somoana villagers can tell jokes, converse in their native tongue and play games. Natives can also use the events section to locate Samoan events across the United States, if they want to bring their online friendships into the real world.
With its tiki hut background and island-inspired header, One Somoana is the perfect place to kick back and relax, Somoan style, while connecting with old friends, and fellow islanders.