Play your heart out at PlayJam
Ning Network Spotlight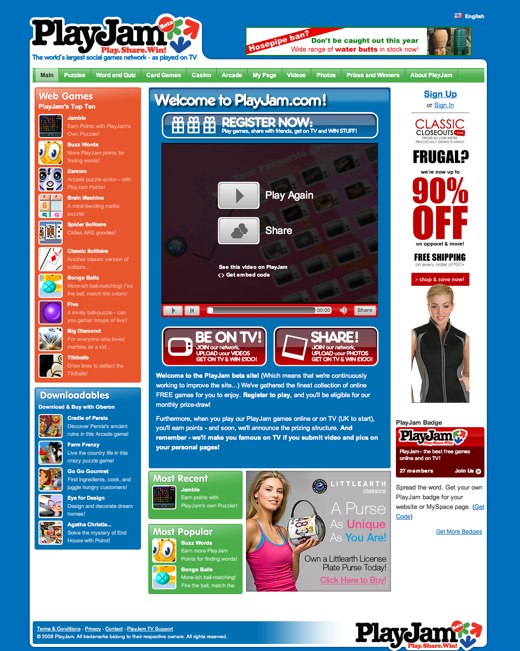 Lets just say that when my favorite time-suck online game, Scrabulous, fell from grace, I didn't know where to turn. Thank goodness for PlayJam Games, which offers a wide-ranging assortment of online games that are sure to satisfy even the most rabid Scrabulous devotee, while not skimping on quality games for those who are real gamers.
As I would never call myself a "real gamer," I'll stick with some of the lower-tech games that are geared particularly for, well, nerds. I've been playing Word Freak and JoyWords, which is like internet Boggle, and becomes more addicting the more you play it. If Vegas is more your style, there's a large selection of both card games and casino games. It doesn't hurt that just by registering to play, I'm eligible to win an iPod Touch.
So, if you are like me, quit whining about Scrabulous and copyrights, and start playing, since there's a world of awesome online options. PlayJam games should be your first stop!