Dating, post-bar and pre-crisis
Ning Network Spotlight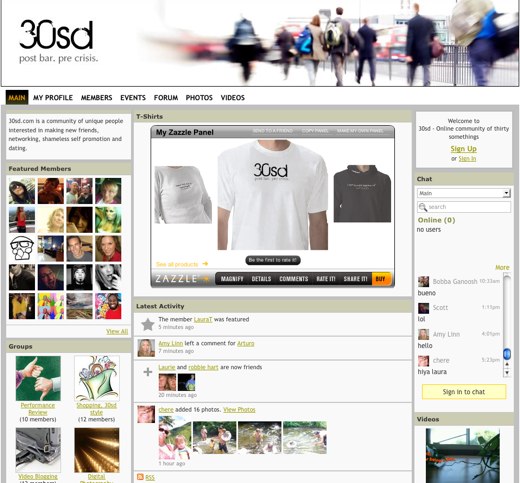 Is 30 the new 20? As people take longer to settle down because of work, school, travel, etc, it seems that dating, for many, is put on hold until their 30s. 30-something dating taps into this new trend. As described by its creators, 30sd.com is for people looking for friendship, dating and shameless self-promotion.
For an easy way to meet members, dive into the forum to start connecting. Recent topics include, "Hangover remedies," "The money question," and "Online dating, how much does it bite the big one?". Whatever your 30s-related question or topic, you will find it here!
From music festivals to bike tours to birthday parties, the network features events for almost every interest. It has never been easier to connect to other daters. So embrace the 30-something dating scene and make your 30s even better than your 20s!