Shaw High Cardinals get fired up
Ning Network Spotlight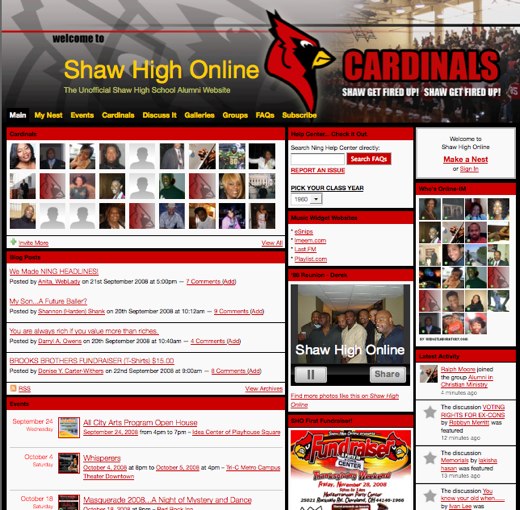 Shaw High Online is a snazzy example of how one high school alumnus created an exciting network for thousands of fellow students of old. Network Creator AnitaC created Shaw High Online for the class of 1979's 20-year reunion. Since then, it's branched out to everyone who's been a part of the school.
One of my favorite features is the I'm Looking For… forum category, where alumni post sightings and inquiries into the whereabouts of old classmates. Other discussions include Reunion Announcements, First Loves, Favorite Teachers and Memory Lane. Cardinals get grassroots at The Neighborhood by discussing topics that affect their communities. You'll never run out of things to do with the events section, which is full of fundraisers, reunions, parties, and football games.
Shaw High Online is a great example of how you can use the Ning platform as an alumni resource!