Shredding dirt in England
Ning Network Spotlight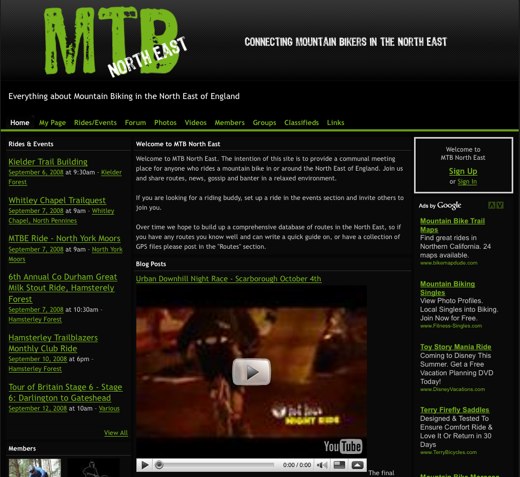 Love mountain biking, but don't know where the best trails are? Bikers in England have found a haven at MTB North East.
In the world of mountain biking, sharing is caring. You can discuss your favorite routes, trail closures and GPS mapping software in the MTB North East forum. If you want to find someone to ride with, you can organize a ride in the events section.  For those of you who want to get your hands dirty, you can even help build a trail!
Members have posted dozens of mountain biking videos, including a gnarly urban downhill night race video provided by Network Creator Crispy. If you're ready to ride, pedal over to MTB Northeast!