A slam dunk at Sportheaven
Ning Network Spotlight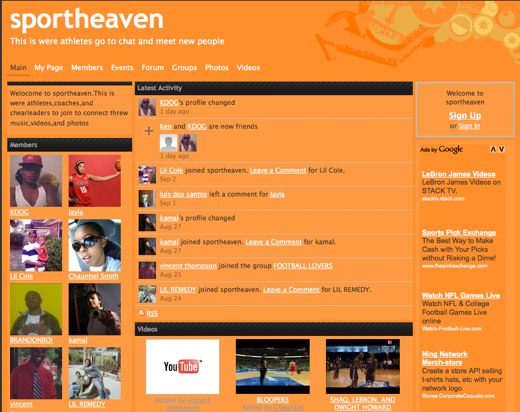 Calling all athletes! Sportheaven is a new network devoted to connecting athletes, coaches and cheerleaders.
Start by checking out the videos. Athletes can pick up tips by watching football, basketball or rugby highlights. Ready to practice? Put your new skills into action with Sportheaven's shooting games and dunking challenge.
Connect with athletes involved in basketball, baseball, football and track & field from all over the world. If meeting new athletes wasn't enough of an incentive, each week a deserving member becomes athlete of the week. So head to Sportheaven and show off your competitive side!
Let's start create sport website with Ning: https://www.ning.com/sport-website-builder/