Smokin hot ladies gather at Cigars 4 Women
Ning Network Spotlight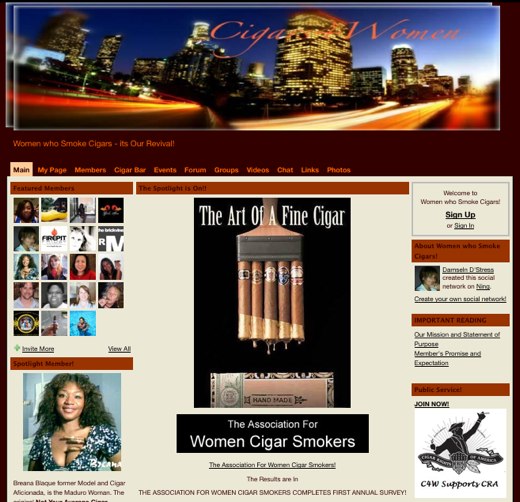 While it isn't necessarily the healthiest or safest hobby, there's something daring about a woman who smokes cigars.  Smokers with two X chromosomes can connect with each other on the Cigars 4 Women social network.
What brings the ladies of the Cigars 4 Women network is a love of stogies, so an active place to hang out is on the forums, where women discuss what their favorite type of cigar is. If all you know it that Cuban cigars are good — and illegal — spend some quality time learning about what makes one cigar better than the next. And since no one can resist a good deal, there's plenty of information on bargains and sales, as well.
With almost 300 members, Cigars 4 Women isn't holding back. It may be a man's world, and smoking may not be as popular as it once was, but for women who love their cigars, Cigars 4 Network is the place to be!