Southern Massachusetts' newest home
Ning Network Spotlight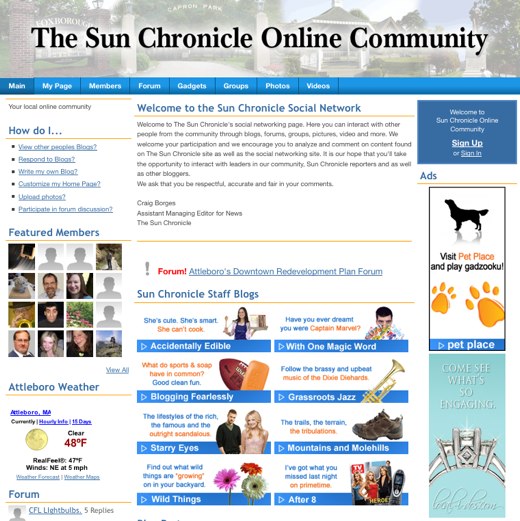 The Sun Chronicle, the local newspaper in Attleboro, Mass., has a new online home. The Sun Chronicle Online Community's creators describe it as "Your local online community". With convenient, how-to links on adding your own blog, customizing your home page and participating in forum discussions, this couldn't be more true.
Readers and writers who want more than just the daily news can now speak up and discuss their local community and beyond. Each Sun Chronicle staff member has their own blog. From sports to stars, cooking to camping, the blogs give readers a chance to interact with the writers themselves. Whether readers comment on popular blogs or start a forum discussion, they can count on their voices being heard.
So if you want to go beyond reading, be part of the news at The Sun Chronicle Online Community.