Take a vacation at Nanny Island
Ning Network Spotlight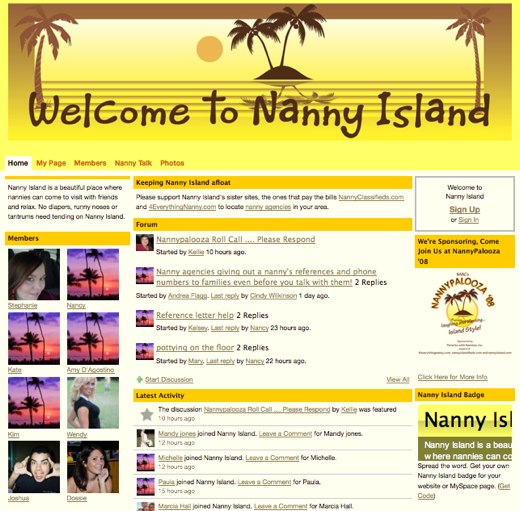 Being a nanny isn't all about fancy New York apartments and dreamy neighbors, the way you might think from watching The Nanny Diaries. Between dirty diapers and screaming kids, it's not an easy gig, though the paybacks can be tremendous. Kick back and relax on Nanny Island, the social network — and Internet getaway — for Net-savvy nannies.
There's no better resource for nannies who need help than other nannies who have been there before. The forum is hopping with discussions about potty training, reference letters and working with agencies. With more than 400 members on the network, there's bound to be a nanny who has been dealt with any problem that could arise.
Nanny Island bills itself as "a beautiful place where nannies can come to visit with friends and relax. No diapers, runny noses or tantrums need tending on Nanny Island." If you need an escape from the daily charges, take a trip to Nanny Island!