Talk about Java over Java
Ning Network Spotlight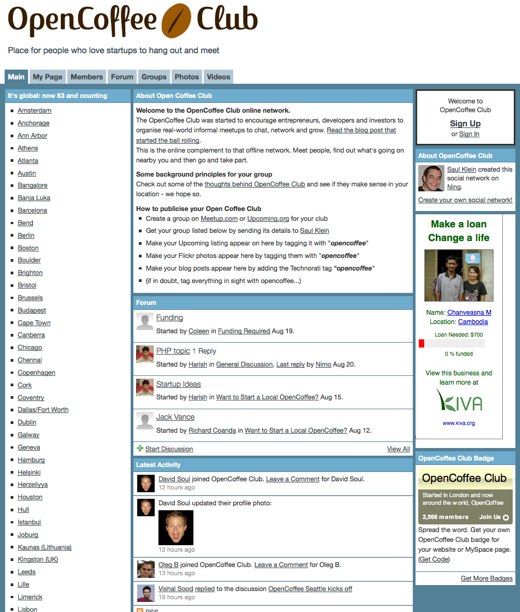 Starbucks and Pete's Coffee have quickly become popular hangouts for the masses.  OpenCoffee Club is your go-to source for climbing this coffeehouse social ladder.
With more than 80 clubs around the world (Bangalore, London and Boston to name a few), the sun never sets on the OpenCoffee Club empire. In the offline chance there's no meet-up close by, connect with more than 2,500 members and learn how to get one kick-started in the forums.
Are you ready?  If so, get your double-shot Venti mochachino with extra foamy soy milk and grab a table.  You'll get connected, talk tech and spread some java love at OpenCoffee Club.  With so much buzz and excitement around this network, you might want to go with decaf.