The King of the South still stands
Ning Network Spotlight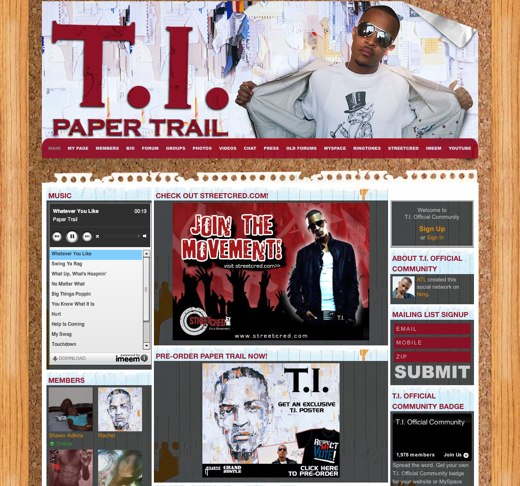 Big things are poppin' at T.I. Official Community, where fans gather for the much-anticipated upcoming release of his new album, Paper Trail.
In his bio, T.I. explains the meaning behind the title of his new album, and it may not be what you think.  He talks candidly about his life-changing events and how they permeate the album's themes.
Taking a quick look at the more than 2,300 members, you'll see that T.I.'s worldwide appeal has no boundaries.  You can get up close and personal with other members by posting your best T.I. impersonation, share your favorite videos, and discuss the stories behind his music in the forum.  Members write about the moment T.I. entered their own lives, and how many times they've seen T.I.'s first feature film, ATL.  Member LadiiJaye tops the count at 42!
Paper Trail is slated for release on 9/30.  In the meantime, join the action at T.I. Official Community.