The scoop on The Boxx
Ning Network Spotlight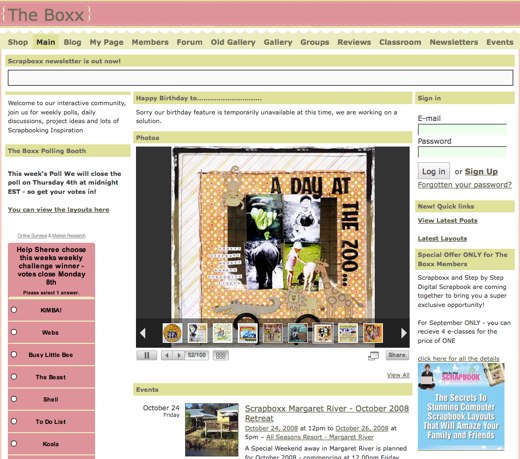 Scrapbooking pros and beginners alike turn to The Boxx, an interactive scrapbooking network. From tips to local events, members can find all of their scrapbooking needs! New to scrapbooking? Check out the many how-to videos, e-classes and informative newsletters.
For scrapbooking inspiration, look through the hundreds of photos displaying work for just about any occasion or style. When you are done checking out the amazing pages, cast your vote for the weekly challenge winner. Talented scrapbookers can enter a page of their work in the weekly contest or simply post their work to receive feedback and praise.
When members are ready to tackle new projects, they can check out The Boxx's shop or sign up for scrapbooking retreats! Not to mention, members enjoy discounts on workshops and various products. So whether you need advanced tips on craft knives or just some preliminary inspiration, the Boxx is a must-see for anything and everything about scrapbooking!