Making the rounds at Tokyo Circle
Ning Network Spotlight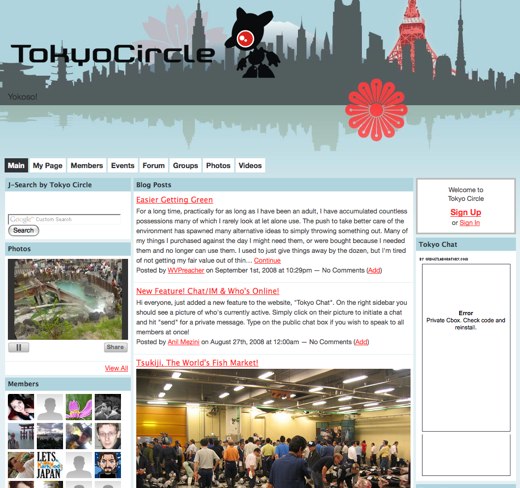 A Murakami-esque header and the word "Yokoso" — which means "welcome" in Japanese — greets visitors to Tokyo Circle, a social network for fans and residents of Japan's largest city.
With so many aspects to Japanese culture — J Pop, cuisine, religion, etc—the forums are a great place to start exploring. Whether you are interested in watching movies or relaxing in an onsen, there's a discussion to get involved in. Or you can explore virtually via the photo section.
Inspiration for starting your Tokyo adventure can be found in the video below, in which a fishmonger artfully hacks apart some super fresh fish. It's enough to make you want to fly to Japan for a bite. Whether your trip is coming up, or you already live there, it's time to join Tokyo Circle!