Turn to ClubFYM for inspiration, friendship
Ning Network Spotlight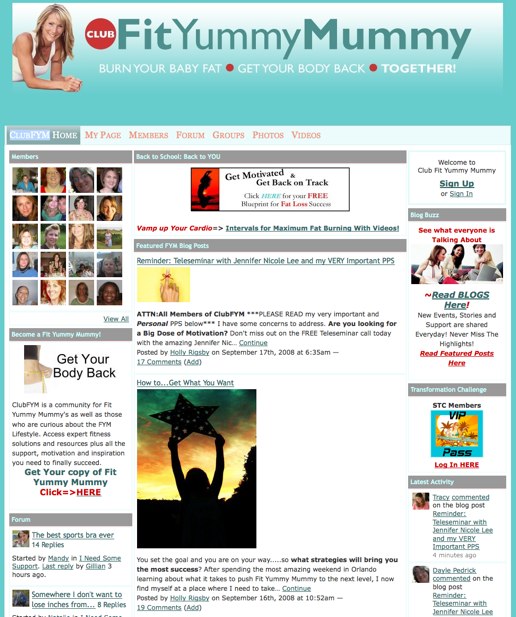 You're a mother, which likely means there's nothing you can't handle. If you're ready to put yourself first for a change, check out Club Fit Yummy Mummy. ClubFYM is a collaborative network for mothers who want to be (or already are) in the best shape of their lives, mentally and physically.
It doesn't take a detective to discern that ClubFYM only attracts beautiful, genuine women. Open and honest discussion takes place all across the network — via blogs, comments, groups or the forum. Members reach out to one another for support, motivation and advice on anything and everything: exercise, staying strong and body image. You can use photos to track (or flaunt!) your progress and show off your incredible family.
Not sure if you qualify as a Fit Yummy Mummy? A Fit Yummy Mummy is a mom who takes care of herself and embodies health, confidence and positivity. It's not about numbers — it's about feeling fantastic and living a happy, healthful life. If this sounds intriguing (and how can it not?), join ClubFYM today!