Turn up the Heatly
Ning Network Spotlight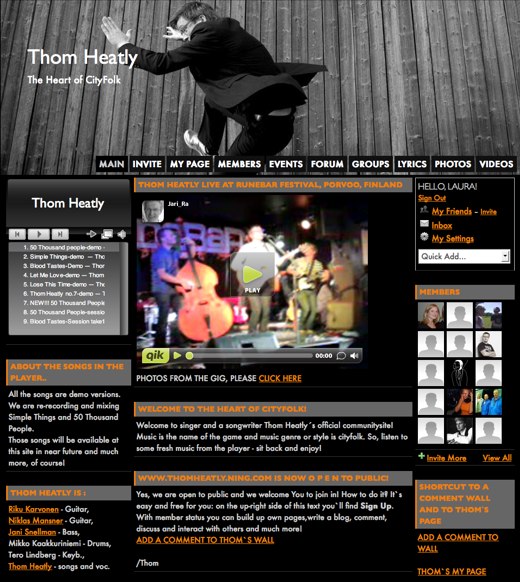 Thom Heatly's social network is the place where fans of the Finnish singer-songwriter can keep up with his every move. Naturally, Thom himself is a member, as are bandmates Riku Karvonen, Niklas Mansner, and Jani Snellman.
Heatly takes advantage of various media to express his musical stylings. The network's photos show the band in action, and also reveal some of the inspiration behind the songwriting, like this shot of a tree near Saimaa. The videos section provides context to the music with interviews in which Thom talks about his creative process. And the "lyrics" tab — where you can see the poetic quality of Heatly's songs — makes great use of the Notes feature.
Of course, the most important thing is the music itself, and the music player on the main page churns out some of Thom's freshest recordings.