Welcome to Kerala State
Ning Network Spotlight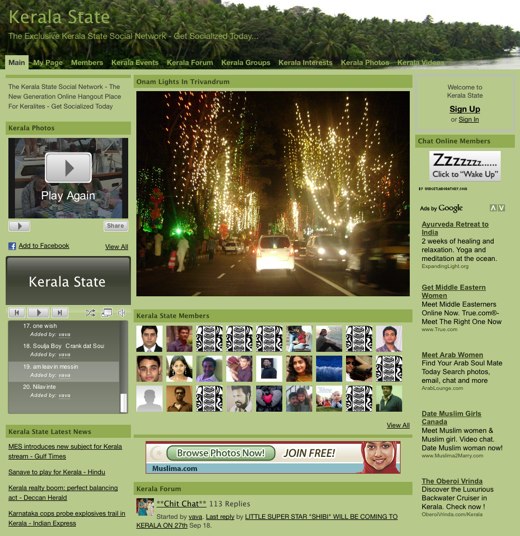 India has more than 1 billion citizens, and some of the hippest, coolest, and most tech-savvy live in Kerala. Meet up with "the next generation" of Keralites at the Kerala State social network.
Those who once lived in Kerala, but no longer do, will no doubt get nostolgic after looking at the network's photos. Light-filled photos of Thiruonam day are a treat to look at and certainly make me, a non-Keralite, want to visit. On the forum, members are introducing themselves, talking about their roots and even debating whether Kerala is host to its own groups of ghosts.
With the Kerala State network, it doesn't matter if you still live there, or live afar and are nostolgic for home. When you join the network, it's easy to connect with old friends or reach out to someone new. The best part? It doesn't matter where you live, it just matters that you're a Keralite!