Get offended at Young Offenders
Ning Network Spotlight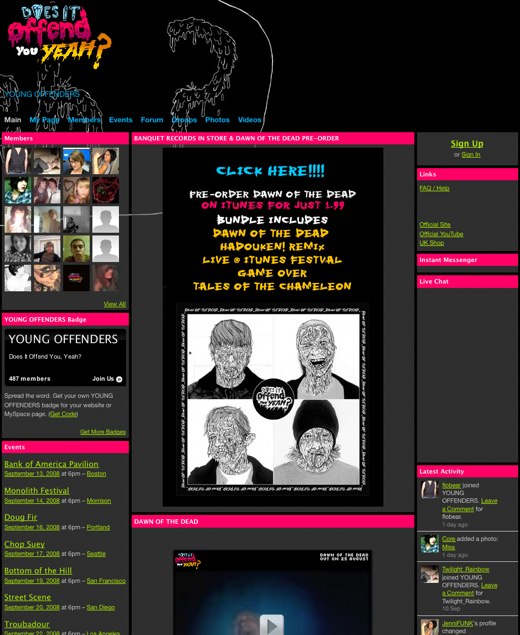 Turn on your speakers (or if you are at work, plug in your headphones): The infectious beat and melody of Does It Offend You Yeah's new songs will get you tapping your feet while you explore their not-so-offensive world at the Young Offenders social network.
If you like Brittish hotties and dance parties, then you'll want to figure out when the band will next be in your area. With the Does It Offend You Touring schedule available on the Events section, it isn't difficult to find out! Of course, if they aren't going to be in your area, you can get your fix on the videos section, with clips of their recent performance on Jimmy Kimmel, music videos and more.
Listening to this group probably won't offend you—it will most likely get you you up and dancing; join the Young Offenders to get the dance party started!